---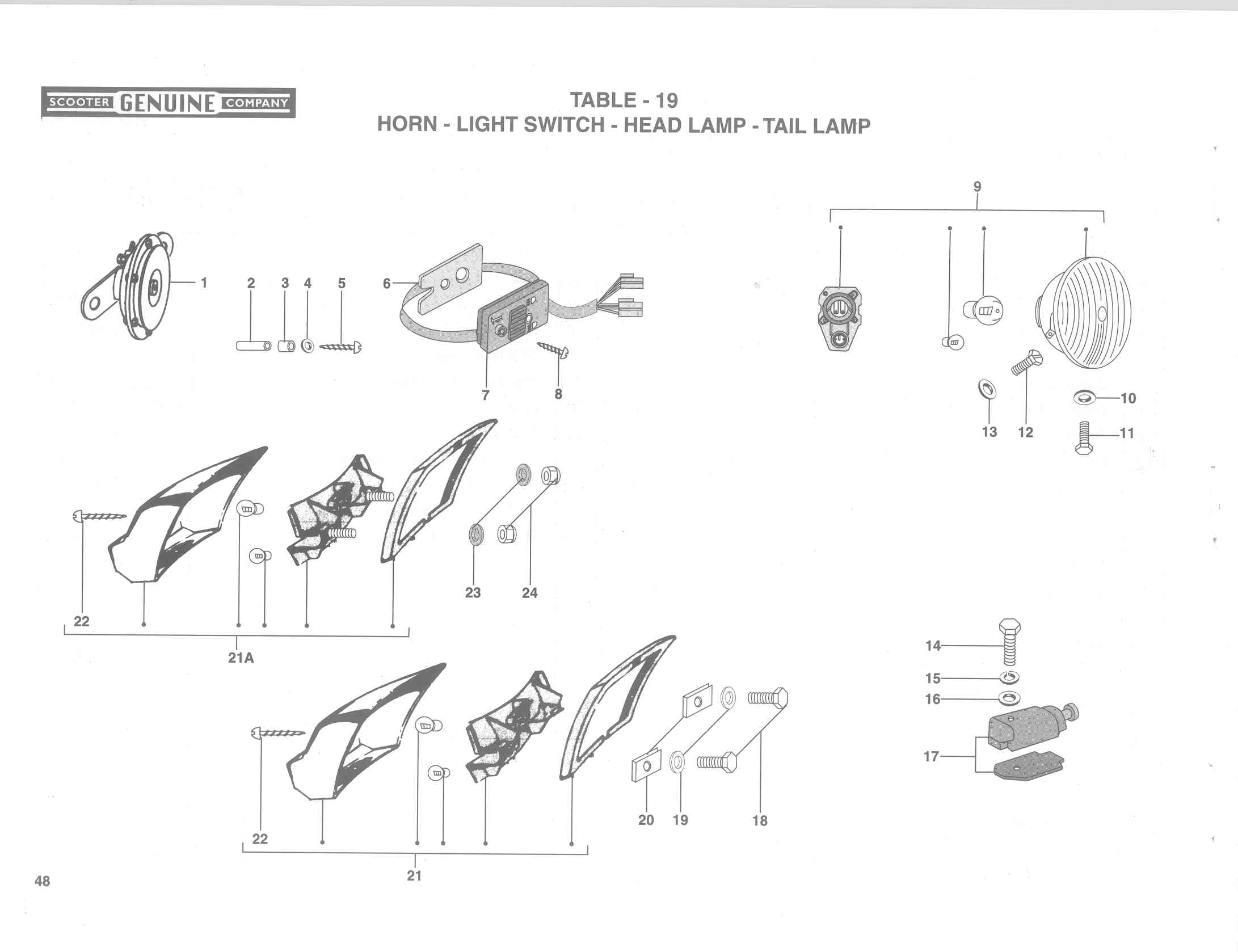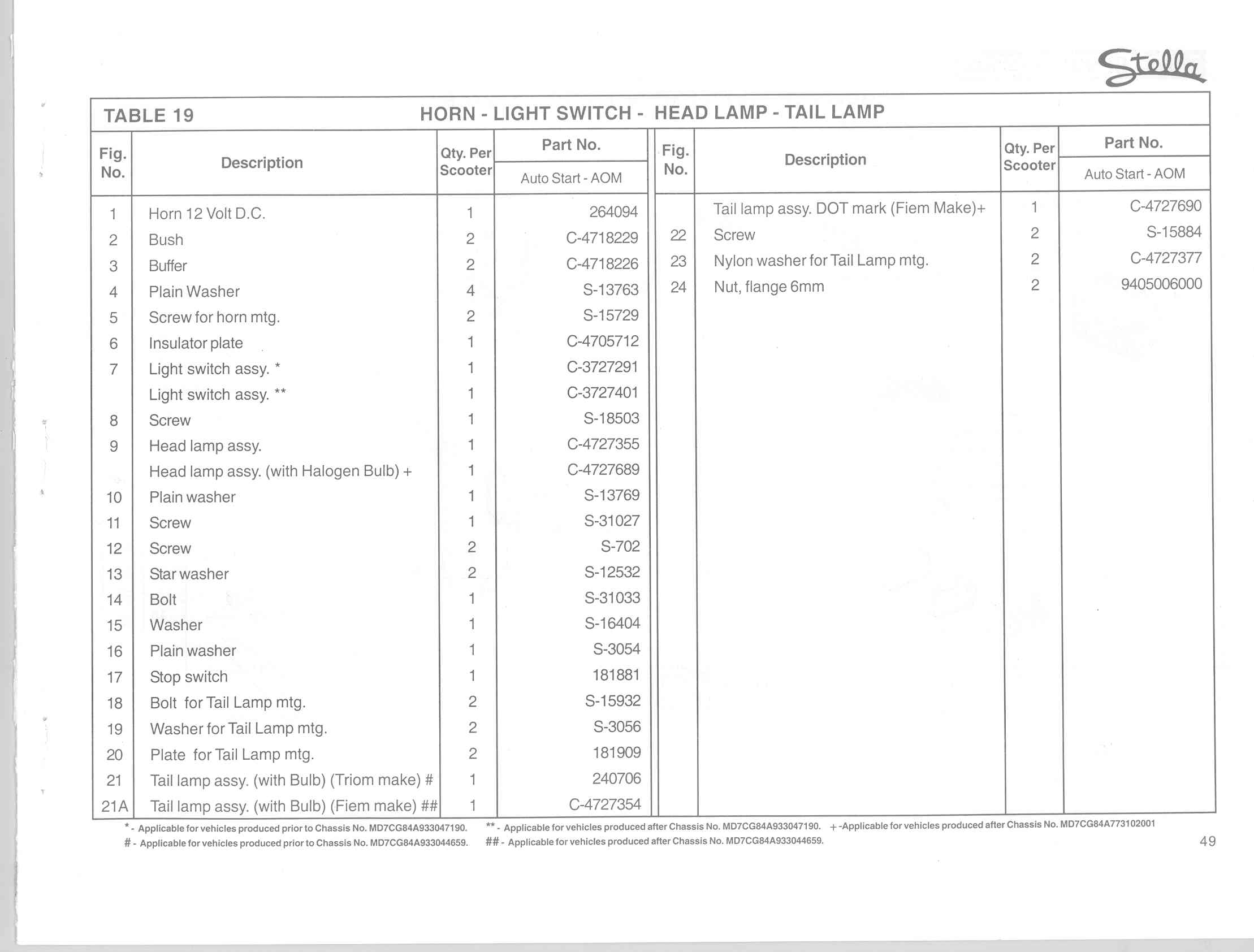 #1 Horn

#2 Bush

#3 Buffer

#4 Plain Washer

#5 Screw for horn mtg.
#6 Insulator Cover

#7 Main Switch
#8 Screw (Turn Signal Lamp Switch)

#9 Headlamp, Stella (DOT Marked) - 2007 -> Stella 2t/4t/Auto

#11/#13 Screw

#12 Screw (Stella Horn)
Screw
#13 Star Washer

#14 Bolt

#15 Spring Washer

#16 Washer
#17 Stop Switch

#11 Washer

#21 Taillight Assy (w/ bulb)
#21A Taillight, Chrome - Stella <2005

#22 Screw
---
PLEASE NOTE: Orders placed between October 17th - 27th, 2018 may be delayed. Our online store manager will be out of town during this time. We will do our best to fulfill your orders as quickly as possible. We apologize for any inconvenience this may cause.
We are celebrating
sixteen years
of business - serving scooter enthusiasts everywhere!
Vespa, Piaggio, Genuine, SYM & Lance Dealership