---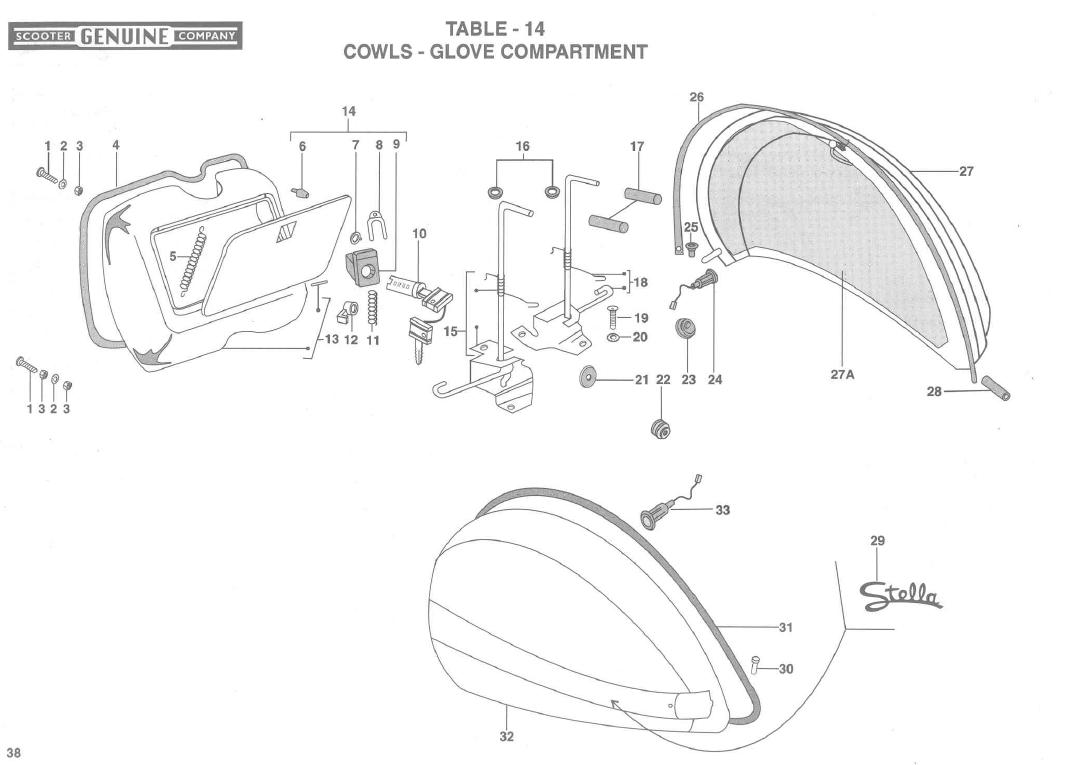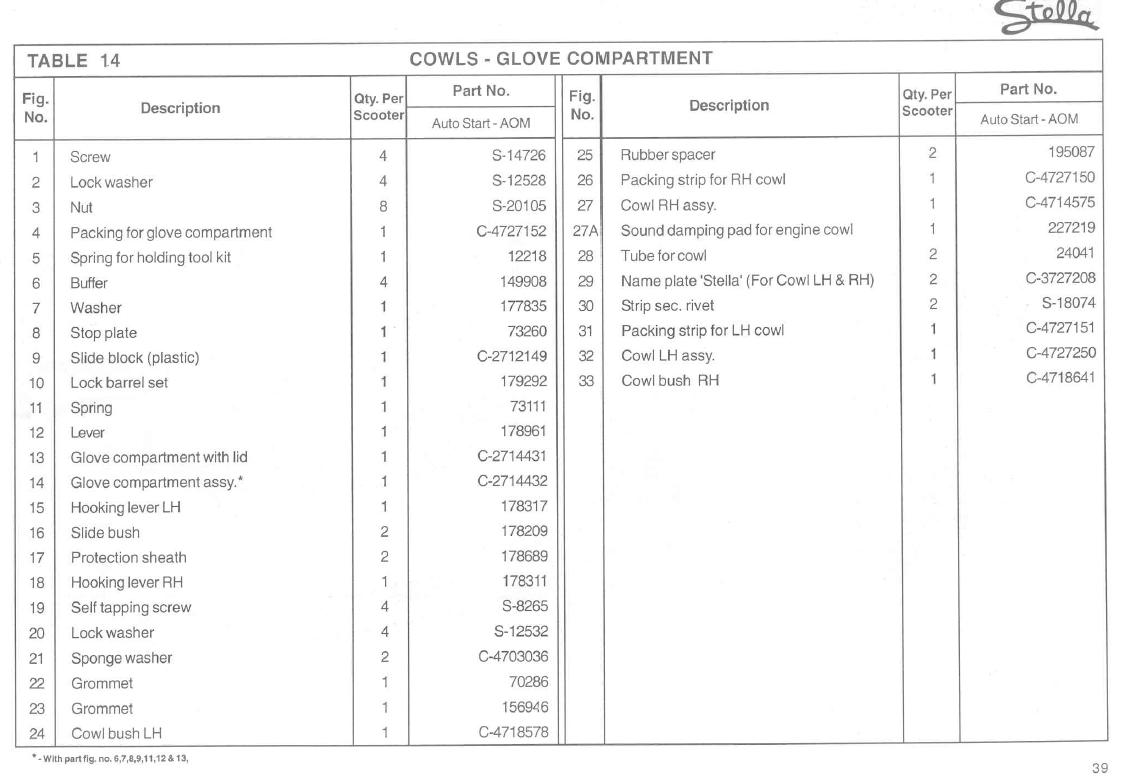 Screw
#44 Star Washer

#43/#18 Nut

Packing

Spring

Buffer
Washer

Sliding block. lock

Lock Barrel Set and Keys
Click to enlarge image(s)
Set of three lock cylinders for PX Vespas and Genuine Stella. For single lock and tumbler for your VLX, see 196486.

Lever

Glove Box Assy - Unpainted

Hooking Lever LH

Bush
Hooking Lever RH

#19 Screw (Stella Glove Compartment)
Screw

#13 Star Washer

Sponge Washer

Grommet

Grommet

Cowl Bushing, Left

Buffer (Cowl)

Cowl rubber, right

Stella Right Cowl
Click to enlarge image(s)
This is the body panel located on the right side of the Stella which covers the engine.

To view this panel in the parts manual and other relating parts click here Stella Glove Compartment


Cowl lining, engine side
Buffer (Engine Cowl)

Rivet, cowl rubber securing (2 pieces: bolt & cap)
Cowl Rubber, left

Cowl Assy, Left (battery side) unpainted

Cowl Bushing, Right
---
THANK YOU FOR SUPPORTING OUR SMALL FAMILY-RUN BUSINESS
We now offer a Mobile Service! Call to schedule a pickup.

Please place all parts order through this website.
We
do not place orders over the phone
. Please email us any questions.