---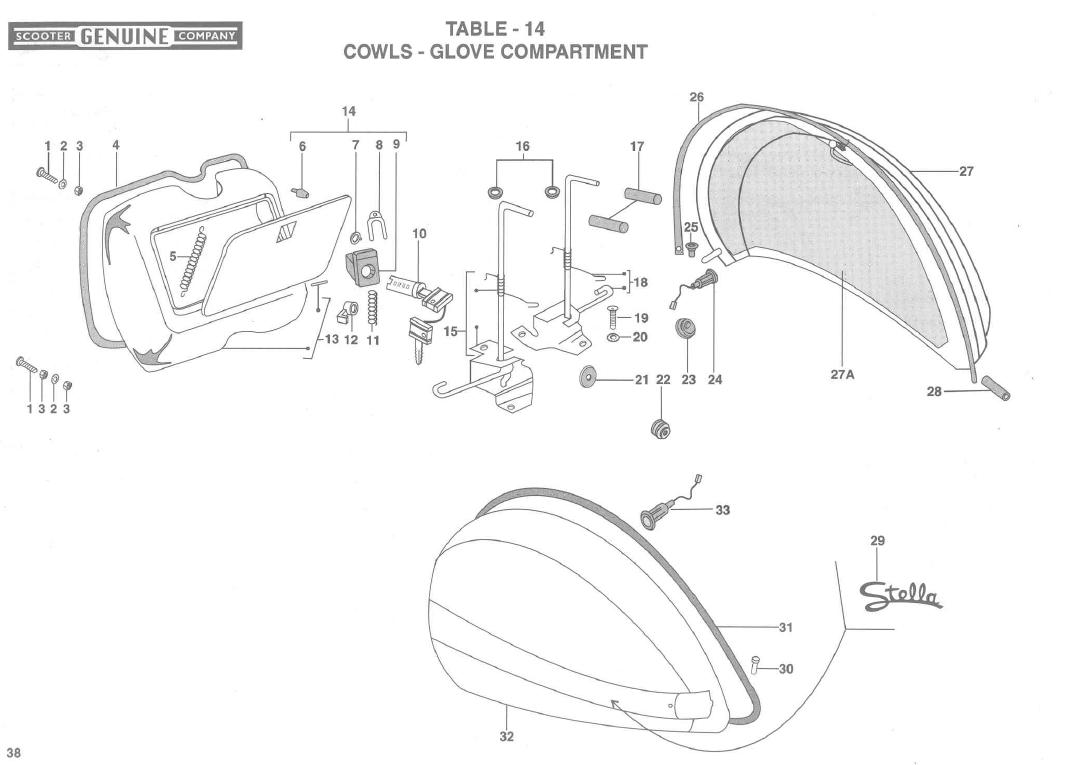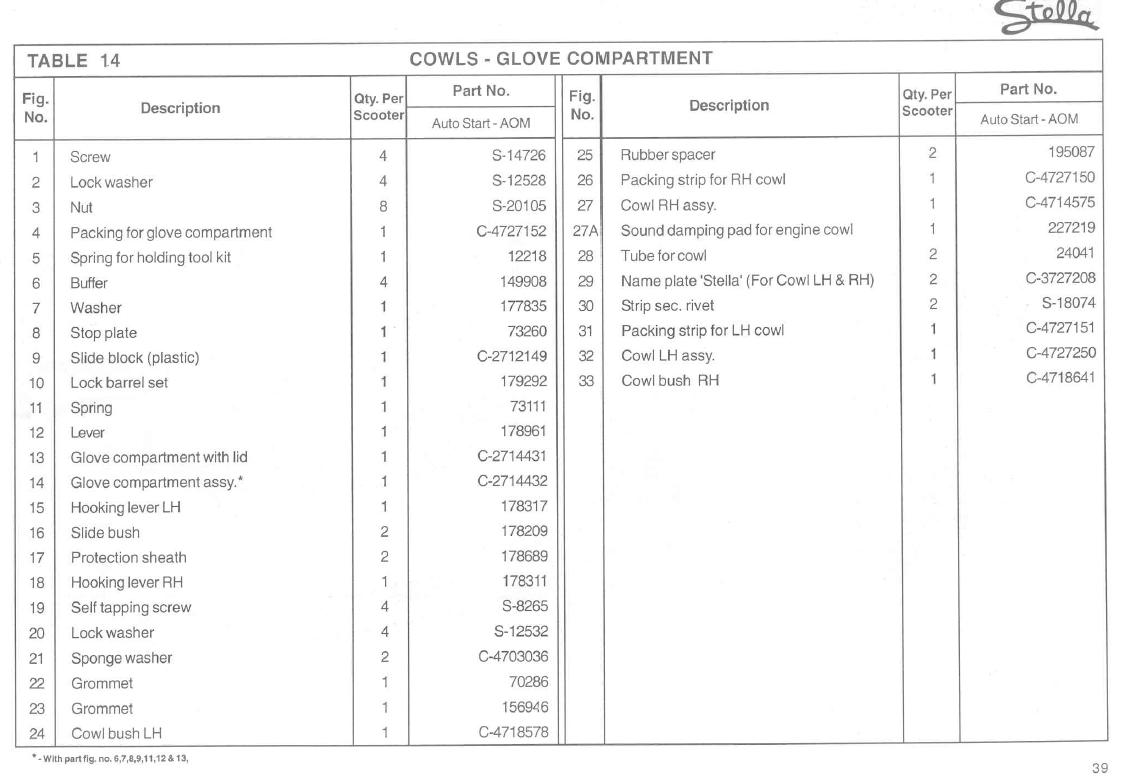 Screw

#44 Star Washer

#43/#18 Nut

Packing

Spring

Buffer

Washer

Sliding block. lock
Lock Barrel Set and Keys
Click to enlarge image(s)
Set of three lock cylinders for PX Vespas and Genuine Stella. For single lock and tumbler for your VLX, see 196486.

Lever

Glove Box Assy - Unpainted
Hooking Lever LH
Bush

Hooking Lever RH

#19 Screw (Stella Glove Compartment)
Screw
#13 Star Washer
Sponge Washer

Grommet

Grommet
Cowl Bushing, Left

Buffer (Cowl)

Cowl rubber, right
Stella Right Cowl
Click to enlarge image(s)
This is the body panel located on the right side of the Stella which covers the engine.

To view this panel in the parts manual and other relating parts click here Stella Glove Compartment


Cowl lining, engine side

Buffer (Engine Cowl)

Rivet, cowl rubber securing (2 pieces: bolt & cap)

Cowl Rubber, left
Cowl Assy, Left (battery side) unpainted

Cowl Bushing, Right
---
PLEASE NOTE: Orders placed between October 17th - 27th, 2018 may be delayed. Our online store manager will be out of town during this time. We will do our best to fulfill your orders as quickly as possible. We apologize for any inconvenience this may cause.
We are celebrating
sixteen years
of business - serving scooter enthusiasts everywhere!
Vespa, Piaggio, Genuine, SYM & Lance Dealership