---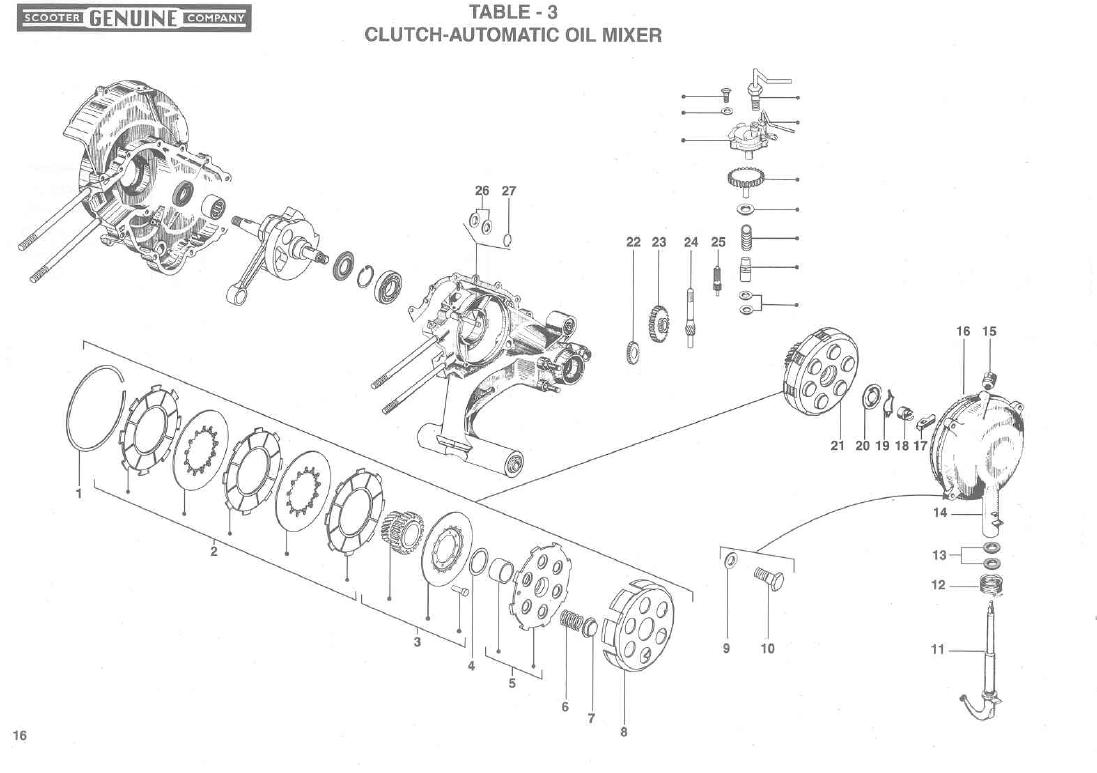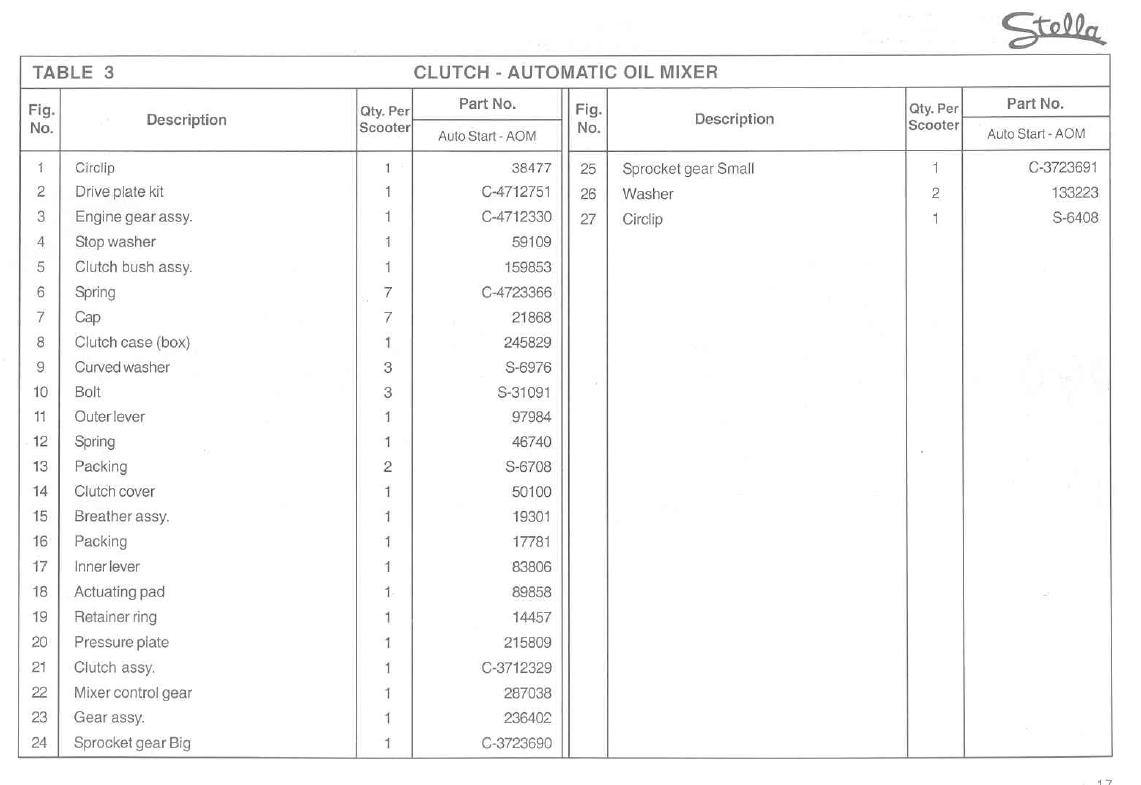 Circlip

Drive Plate Kit

Engine Gear Assy (21 tooth)

Washer (Clutch Assembly)
Clutch Bushing Assy
Cup

Clutch Box
Washer (Stella Clutch and Carburettor)
Washer

Bolt

Outer Lever

Spring

#13 Packing (Stella Clutch)
Packing
Clutch Cover

Breather Assy

Packing

Inner Lever

Pin

Circlip

Clutch Plate

Clutch, Complete (21 tooth)

Mixer Control Gear

Gear Assy

Sprocket Gear
Sprocket Gear, Small
Washer

Circlip
---
THANK YOU FOR SUPPORTING OUR SMALL FAMILY-RUN BUSINESS
Due to a family emergency, our store hours may be subject to change. Our online store is still fully operating. We are accepting scooters for repairs and service,
however we are not currently doing pick ups.
PLEASE EMAIL OR CALL WITH ANY QUESTIONS OR
TO SCHEDULE AN APPOINTMENT
Please place all part orders through this website.
We
do not place orders over the phone
. Please email us any questions.